Welcome to the PES Manager/PES Collection Wiki!
Edit
This is a community-driven source of information for the mobile game, PES Manager/PES Collection, by Konami. PES Manager/PES Collection is a simple football management and team development simulation. The game is available for free from Google Play and the Apple App Store. This wikia has no affiliation with Konami other than being fans of the game.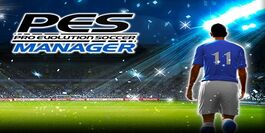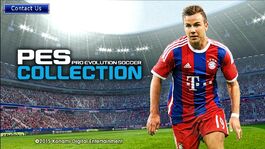 The game was released to Android/iOS on 20 May 2014.
NOTICE: Konami have announced [[1]] on 27 March 2018 the game will end on 22 May 2018, and users can no longer login into the game after that date. All events have been ended on 27 March 2018, apart from the League Match, Skill Match, Challenge Match, Friendly Match and Upgrade Match. Buying of Energy Balls also have been suspended from that date.
This wiki now serves as a memorial and legacy of the game. RIP PESC 2014-2018.
We need your help! Click here to see how to contribute.
PES Manager/PES Collection Gameplay
Edit
Special Events
Edit
ATTACK the Frog
Battle Challenge
Stamp Collector
Crown Collector
Tower of PES
PES Blast! Campaign
Elly's Request / Morata's Request
Rising Star
Union Battle: Galaxy Cup
Helpful Links
Edit